Barcelona
Metro
---



Metro map
---



Timetable
---



Ticket prices
---
L1

Line 1
L2

Line 2
L3

Line 3
L4

Line 4
L5

Línea 5
L6

Línea 6
L7

Línea 7
L8

Línea 8
L9N

Línea 9N
L9S

Línea 9S
L10N

Line 10N
L10S

Line 10S
L11

Line 11
All lines
More about Barcelona
---



Tourist map
---



Buy tourist tickets 20% off
---



Bus map
---



Airport maps
---



Weather
---
Barcelona metro schedule
Updated: January 2021
Attention! Due to Covid-19, from 10 p.m. to 6 a.m. you cannot go out on the street, or use transport, without just cause.
Here are the schedules for Barcelona Metro and other public transportion in Barcelona.
On Workdays (Monday to Thursday) and Holidays days: From 5:00 a.m. to 12:00 midnight.
On Fridays and eves of public holidays: from 5:00 a.m. to 2:00 am.
On Saturdays: From 5:00 a.m., continuing into the next day.
On Sundays: Opened all day until midnight.
Holidays: January 9st, June 24th and September 24th: From 5:00 a.m. continuing into the next day. Has more simillar days but change every year, maybe you can find more information in the official page.
December 24th: from 5:00 a.m. to 11:00 p.m.
Other way to undersand the Barcelona metro timetable: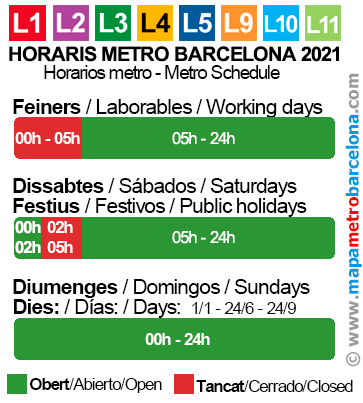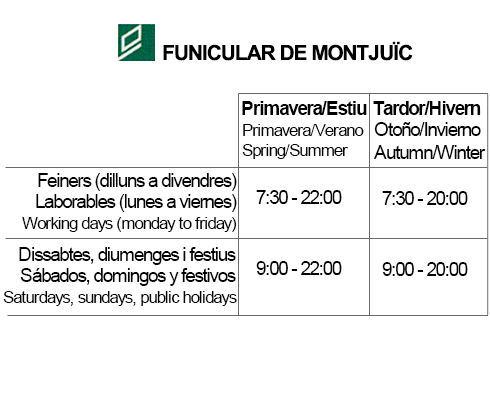 In the next image you will find the same information but in a different order. Included are schedules for all subway lines.
----> Click in the image = Zoom <----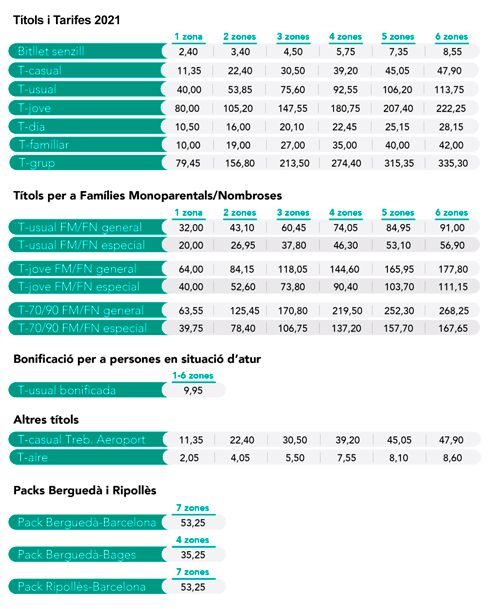 ---
Feel free to contact us regarding any fault or defect, indicating the station name and we will correct it.